Can Indian Rafale aircraft defeat Pakistan's F16?
The debate over the comparison between Pakistan and India's air force has begun with the delivery of the French-made Rafale aircraft to India.

Indian analysts believe the Indian Air Force will dominate the neighboring country after the first ship of French-made Rafale aircraft is shipped, while Pakistani analysts say the Pakistani Air Force will have F-16 aircraft and JF-17. Fourth generation ships such as the Thunder still hold the lead.
"We know India has a numerical advantage over Pakistan," retired Air Marshal Shahid Latif told VOA. But, Pakistan is better in terms of quality.
According to him, when training pilots and other people in Pakistan, they are told that they have to face a large number of enemies.
Referring to the air power available between Pakistan and India, Shahid Latif said that Indian ships are quite old. Many of them are called flying coffins because of accidents.
He said India tried to build the ship itself. But he too failed and his airline refused to buy it. But in contrast, Pakistan completed the project in record time.
According to Shahid Latif, the number of JF17 fighter jets that Pakistan is making now has increased to more than one hundred and now Pakistan is making the third block of the ship. Any aircraft in the Pakistan Air Force that fulfills its term is replaced by JF-17 aircraft.
Air Marshal (R) Shahid Latif said that now war decisions are made with air power. During the last three decades, ground forces did not have to come forward but the air force made decisions.
Responding to a question regarding the comparison of Rafael and F-16, Air Marshal (R) Shahid Latif has said that Rafael, Euro Fighter, F16 and JF17 are ships of the Fourth Generation and the differences are slight. JF-17 is better than some things Pakistan has.
He said that the F16 and Rafael's competition was of no importance, as Pakistan destroyed India's Sakhoi 30 aircraft of the same category. The quality of training is very important for all these aircraft, as the use of the machine depends on the pilot and his training and Pakistan takes the lead.
F-16 Aircraft
The multi-roll F-16 aircraft manufactured by American aircraft company Lockheed Martin has been in use by Pakistan Air Force for the past three decades.
These ships were supplied to Russia during the Russian-Afghan war, and then to Pakistan's Block 52 aircraft during the war on terror. Pakistan still wants to increase the number of these ships.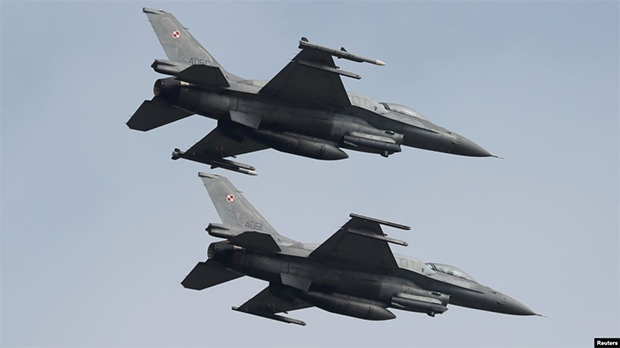 The F-16 aircraft is lighter in weight than other aircraft and can perform any mission relatively well. It has been used in 24 countries. It was started in 1976. So far 4426 such aircraft have been built. Its official name is Fighting Falcon.
The F-16 weapon has a single M-61 machine gun, while it can be equipped with AIM-9 sideconder missiles and AIM-120 Emmre missiles. In addition, the F-16 is capable of carrying various bombs, rockets and air-fired missiles. The aircraft is also capable of carrying nuclear weapons.
Raphael A
ircraft
The Rafale aircraft delivered to India is manufactured by the French company 'Da Salt Aviation'. India signed a deal to buy 36 Rafale fighter jets from France in 2016 for over $ 9 billion.
India is the fourth country after France, Egypt and Qatar to have a Rafale war plane. The aircraft can fly at 2222 kilometers per hour and carry 9,000 kilometers of bombs and ammunition.
It is also capable of carrying nuclear missiles and has a capacity to hit 3700km. It can also be filled with fuel in the atmosphere.
Shankar Prasad, a retired Lieutenant General of India (Retd), spoke to Vice President of US Sohail Anjum and said that the Rafale aircraft is a multi-role, meaning it can play any role, whether it is air supremacy or ground support. Equipped with nuclear missiles. It is the most advanced aircraft and has twice the capacity of the US F-16.
According to him, this is like a strategic coupon. India is currently expanding its strategic capabilities. This will help India greatly.