Discover 30 ancient coffins in Egypt, mummies in each coffin
In the Egyptian city of Laksar, 30 ancient coffins made of wood have been discovered along the banks of the Nile, while in each coffin there is a carved corpse (mummy).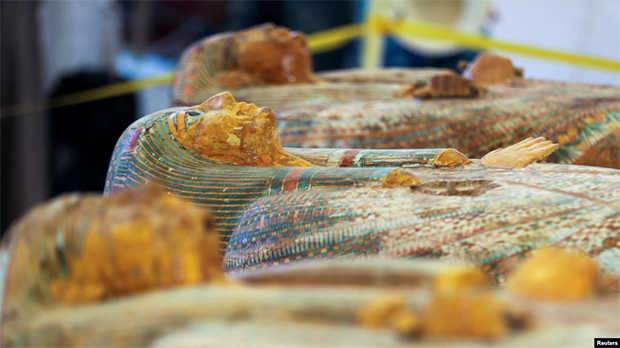 According to the British news agency 'Reuters', historians say that it is a unique discovery of its own nature that has been in place for more than a century.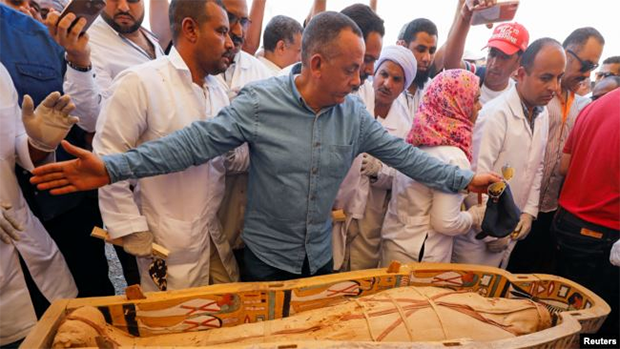 The Egyptian Ministry of Archeology says all the coffins are of different colors that have been discovered from the Asif cemetery.
In the coffins there are men, women, and children's cursed bodies.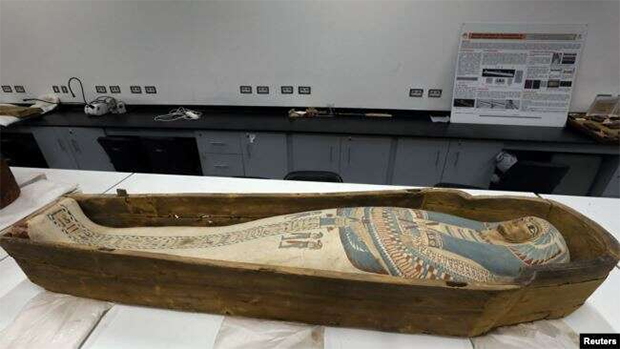 Speaking at a discovery ceremony, Egyptian Antiquities Minister Khalid Al-Aini said it was the largest human coffin repository since the late 19th century.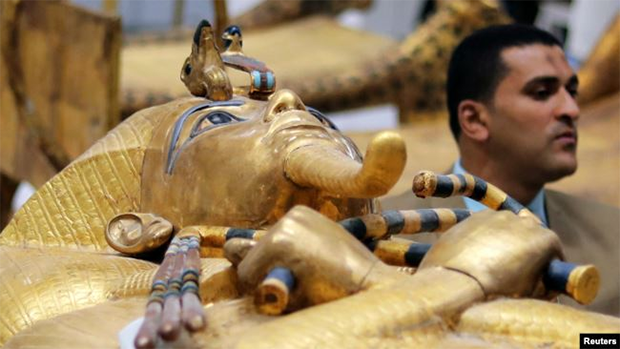 A statement quoting the same discovery says that the coffins containing the three-year-old intricate painter were preserved with buried bodies.
According to historians, there are different writings on these coffins while the coffins are painted with different colors.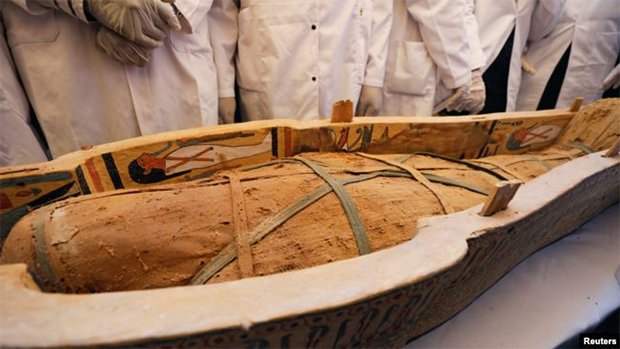 The head of the excavation team for the discovery of the coffins, Mustafa Al-Azeri, has expressed the view that the dead bodies belong to a high family of Egyptian priests.
The ministry has said that the coffins will be repaired and moved to a showroom at the Grand Egyptian Museum adjacent to the Pyramid Giza next year.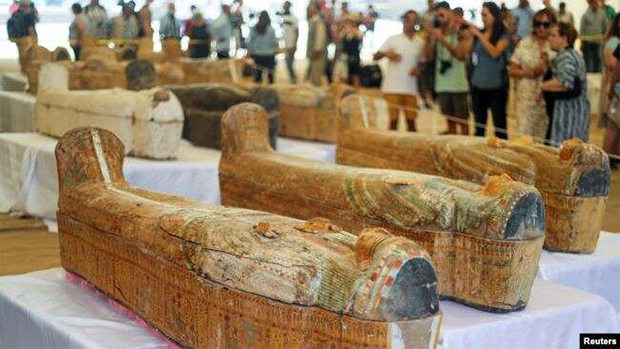 The Egyptian government hopes the discovery will boost tourism. Tourism has been destabilized in the country since President Hosni Mubarak's government was ousted in 2011.
Meanwhile, the French news agency reports that the coffins have been excavated only one meter deep in the ground.
Mustafa Alozeri, the head of the excavation team, called the discovery a result of the work of local archaeologists and laborers.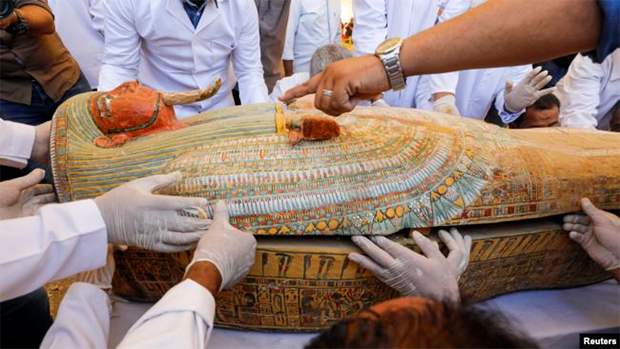 According to Alwaziri, royal tombs were discovered from excavations in the 19th century, but a new collection has yielded a large collection of priests' coffins.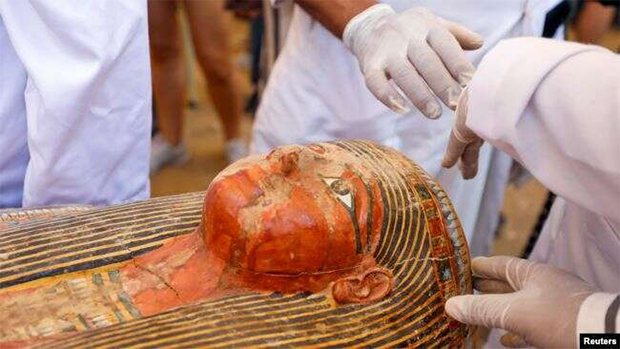 Egypt's Ministry of Antiquities shared photos of coffins stored and sealed on social media sites.
According to Minister of Antiquities Khalid Al-Anini, the discovery of historical coffins and antique items has been noted since 2011.