How to make money on Pinterest 2020

When I first used Pinterest to pin my favorite home décor and DIY crafts to my boards, I had no idea that you could make money online using Pinterest. The thought never crossed my mind because I was just a normal user looking for something beautiful, relevant, helpful, and inspiring.
Where else would I have gotten the idea to make money by flipping furniture for a profit? From DIY Pinterest content creators!
Beyond all of what I just said, I soon learned that Pinterest is a search engine (NOT a social media) where users look for inspiration and solutions to their problems.
This is where making money on Pinterest becomes possible for you and I'm going to go through everything you'll want to know about earning money with Pinterest!
This post about earning money with Pinterest is long and detailed. Don't forget to pin this for later!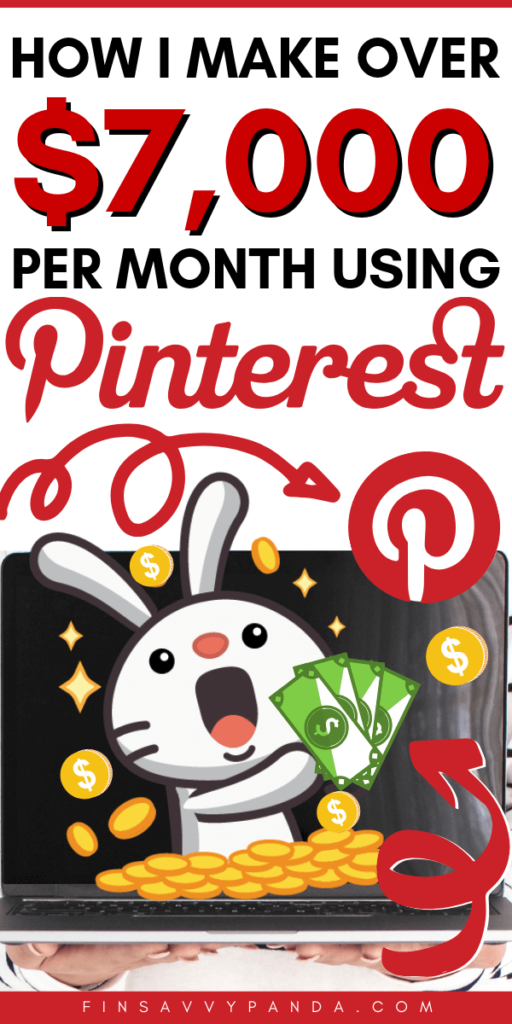 How much money can you make on Pinterest?
Your time is valuable, so is it worth your time to learn monetizing strategies to make money on Pinterest?
How would you react if I told you that you could make $20, $50, $100, or even more than $200 per day on Pinterest?
And nope, these side hustle ideas don't require experience at all.
I personally started with absolutely no experience but eventually learned how to earn money with Pinterest during my spare time to make money online!
Overall, how would that extra cash help you? Would it help you pay off some debt, stop living paycheck to paycheck, or put a bit extra towards your vacation savings fund?
I know some peeps like making quick and easy money with the best survey sites like Survey Junkie because it's fast and completely free to use. I personally like it too for the extra $20 to $50 a month!
But the money you earn with these top online survey sites is nowhere near the potential you can make with Pinterest!
Wherever your imagination takes you, I'm here to tell you that making money with Pinterest is possible!
Step by step guide: How to make money on Pinterest
There are two popular ways to make money on Pinterest.
One way is to start a money-making blog (my top recommendation), and the other method doesn't require a blog, which I talk more about later on.
In either case, you don't need any experience to start!
I, myself, started with NO experience and was able to eventually make over $5,000 per month at my own pace within the first year (I will mention later that I struggled for many months before making my first $1,000)!
UPDATE: Though earnings can be volatile, it completely blows my mind that I am making OVER $10,000 per month just by driving traffic to my blog using Pinterest!
And trust me, I'm not special in any way!
In fact, I had A LOT of self-doubts because I always thought you had to be either really tech savvy or a great writer to start a blog and make money on Pinterest. But no, this is far from the truth!
As long as you have basic computer skills such as typing (which most of us do in 2020) AND you have a strong willingness to learn and actually implement what I'm about to say, then you are ready to start using Pinterest to your advantage.
Before we dive into the other methods, let's first talk about how to make money with Pinterest with a blog. This is one of the best and most rewarding options in my honest opinion!
How I make money on Pinterest with a blog
Just like you, I always thought I'd be working the traditional 9-5 job for the rest of my life!
It wasn't until I discovered that bloggers were making extra money or even earning a full-time income with Pinterest that led me to try this out myself.
Here I am… writing about my own personal experience on how I make money on Pinterest in less than a year!
Thinking back, I'm VERY glad that I took the leap of faith and tried the idea of starting a blog because it allowed me to earn a full-time income from home and leave my cubicle life behind for good. I'm now able to focus on things that are important to me — spending quality time with my family and friends and creating happy memories.
To be totally transparent, I struggled for many months and learned a ton before making my first $1,000.
I only tell you this because I don't want you to think this is some sleazy "get rich quick" scheme. It will require work and effort, but your earnings potential will be unlimited!
I know you're super excited about this opportunity, so let's get right into it!
1. Start a blog for really cheap!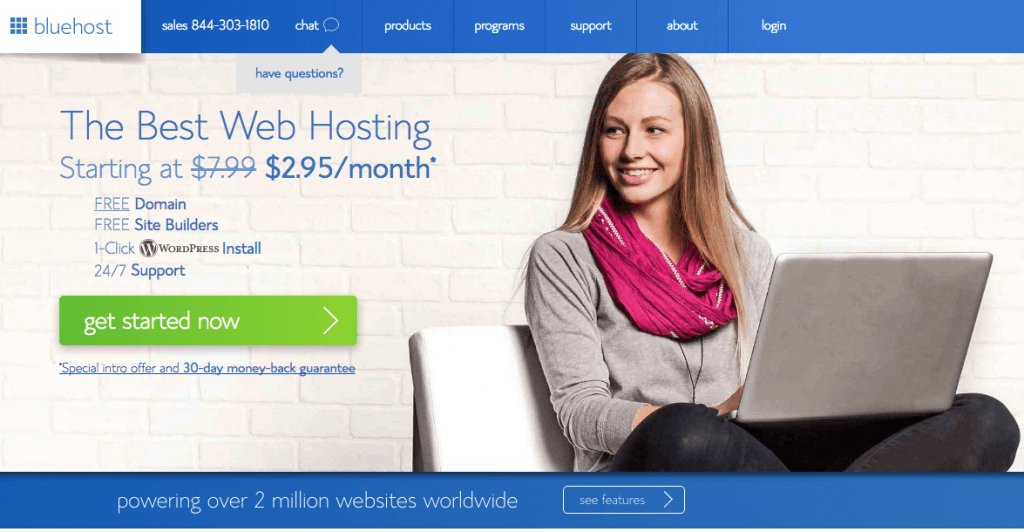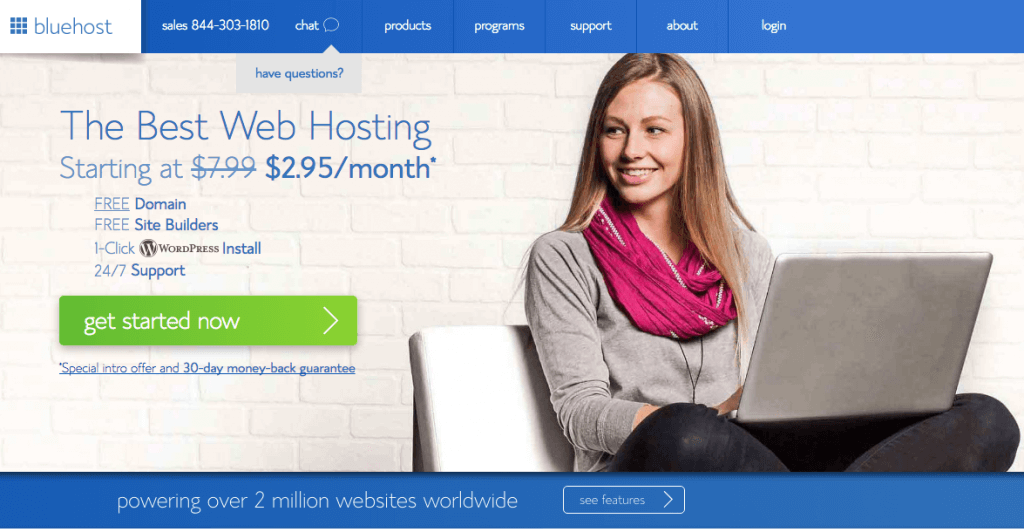 I highly recommend starting a self-hosted blog with THIS web hosting company before you learn how to make money on Pinterest.
It is really cheap to invest in a web hosting plan plus you get a FREE domain name ($15 value) when you sign up through this special link here and go for at least the 12-month plan.
I personally started my blog with them too when I was a beginner and wanted to give blogging a try.
I know you might be thinking of starting a blog for free on WordPress.com or Blogger, but DO NOT go that route!
It would be near impossible to make money when you sign up for a free blog because no one will take you seriously.
On top of that, applying to ad networks and affiliate programs will be extremely tough. So believe me, you will want to start your blog the correct way by following my easy step-by-step tutorial here. You will thank yourself for doing this!
SPECIAL NOTE: I'm super excited to let you know that you can start your blog with Bluehost for as low as $2.95 USD/month when you use this exclusive link here. That's over 60% off regular pricing. Plus, when you sign up for at least the 12-month plan, will receive a FREE domain name ($15 value)!

I really don't know when this exclusive special ends so take advantage of this offer before it's gone.

If you're interested and would like to learn more, you can visit my tutorial, How To Start a Blog here.
Are you excited to learn how to make money on Pinterest with a blog?
Are you a beginner and don't know where to start? Join my FREE 7-day course where I will teach you how to start your blog the right way!
Today, I'm earning $7,000 to $10,000 per month with my small blog and I want to teach you how I did it in less than 2 years.
I like keeping things real — I have to admit that I'm NOT an expert (and I don't claim to be one), but I can offer you valuable tips and share my experience so you can avoid making mistakes as a brand new blogger.
In my free e-mail course, I will guide you from starting your blog to growing your Pinterest traffic and making your first income.
This is the course I wish I had when I first started my blog